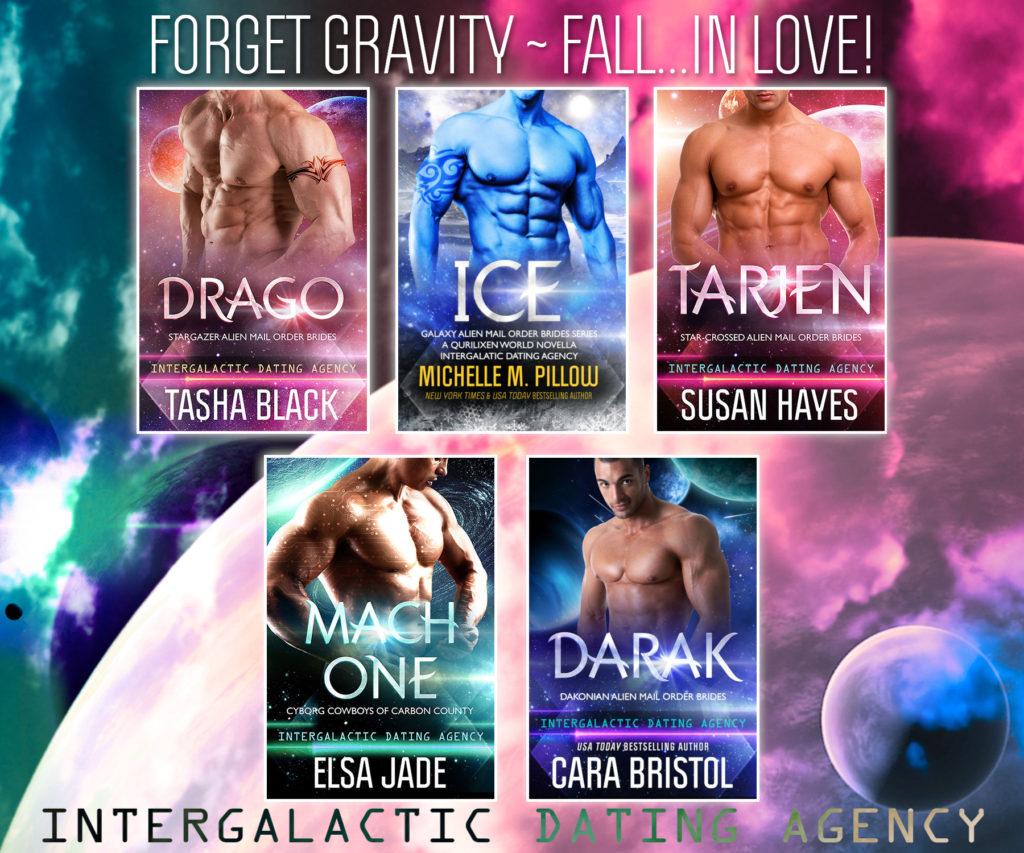 All the first books of this season's #IntergalacticDatingAgency are out now! If you haven't read them all yet (what?!? why not?!?) and you see one that interests you, let's do a little contest giveaway:
FOLLOW the authors (links below) so you can be sure to see all their posts and newest books.
LEAVE A COMMENT at the RomancingTheAlien.com Facebook group saying WHICH BOOK you'd like to read that you haven't gotten around to yet.
ALSO leave a comment at the RomancingTheAlien.com Facebook group telling us who is your favorite kind of science fiction romance hero.
TWO winners* will be chosen for each book. Good luck and happy reading!
P.S. If you have read the books already — thank yooooou! — and enjoyed them, please leave a review. Your reviews help other awesome readers like you find the right books for them.
Remember, go to the RomancingTheAlien group and leave your comments for a chance at more alien lovin'!
* Winners will receive an ebook from the major retailer of their choice.