Drago
By
Tasha Black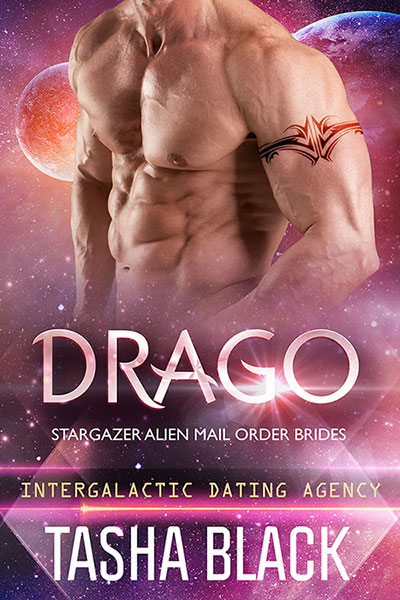 He's her lab subject.
She's the subject of his forbidden fantasies…
When Arden Green was hired as a lab tech, she didn't expect her duties would include delivering sexy movies to hunky aliens and retrieving their, er, specimens. But when she finds herself in Stargazer, Pennsylvania doing just that, she figures things can't get any worse. Until she starts to fall for one of the men she's supposed to be studying…

Drago has made the extraordinary journey to Earth from faraway planet Aerie. But his life as a lab subject is simple. He eats, he reads, and he dutifully tries to click permanently into his human form. Most of all, he lives for his momentary daily contact with lab tech Arden Green, the woman he recognizes as his mate the first time he sees her.

But the delicate balance at the lab won't last forever. When circumstances force Drago and two of his brothers to flee, Arden must help them escape. But can she keep her relationship with her subject professional? Or has science blinded her to true love?
Release Date: September 25, 2018