Tek
By
Michele Bardsley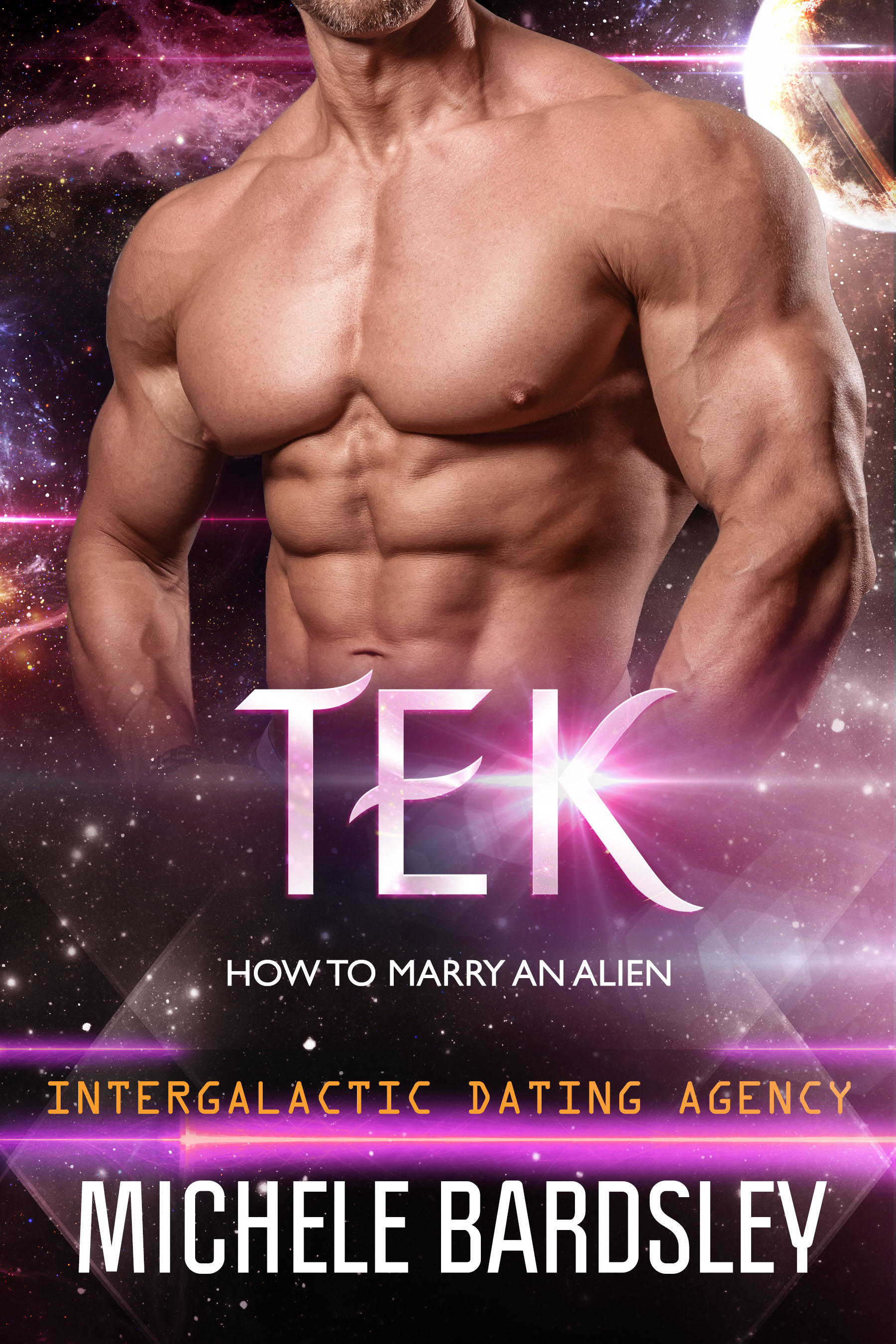 Tek, Crown Prince of Kratania, has traveled to Earth through a magical portal to find his soulmate, the woman foretold to become his queen.
Social worker Mary Wolmack thinks hunky Tek is crazy…until he takes her to his world and shows her truth. And oh, yeah, he wants to marry her and one day rule all of Kratania with her. 
How does a down-to-earth girl give her heart to an alien prince–and embrace her destiny on another planet?
Release Date: September 25, 2017