Above the Storm
By
Lea Kirk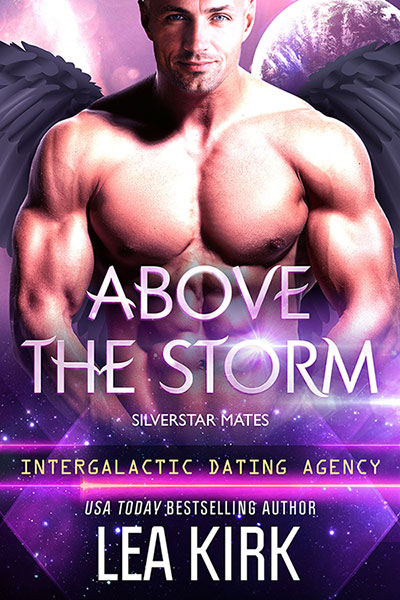 When "that guy" is as elusive as stardust.
Thirty-five years married to a controlling husband seemed like a lifetime for Robyn Martin Donahue. Where in the galaxy can she find a man who will love and respect her, not rule her? Hello, Silverstar Mates Agency?
By law, a monarch cannot govern alone. 
Recently widowed Kyzel Raptorclaw, the remaining sovereign of his clan, is on the hunt for a new mate. This time he wants more than just an ally, he wants love. But breaking with his peoples' ancient mating tradition comes at a personal price.
Welcome to the Silverstar Mates Agency, specializing in intergalactic love matches for those over fifty.
Release Date: September 25, 2020