Berserkr
By
Skye MacKinnon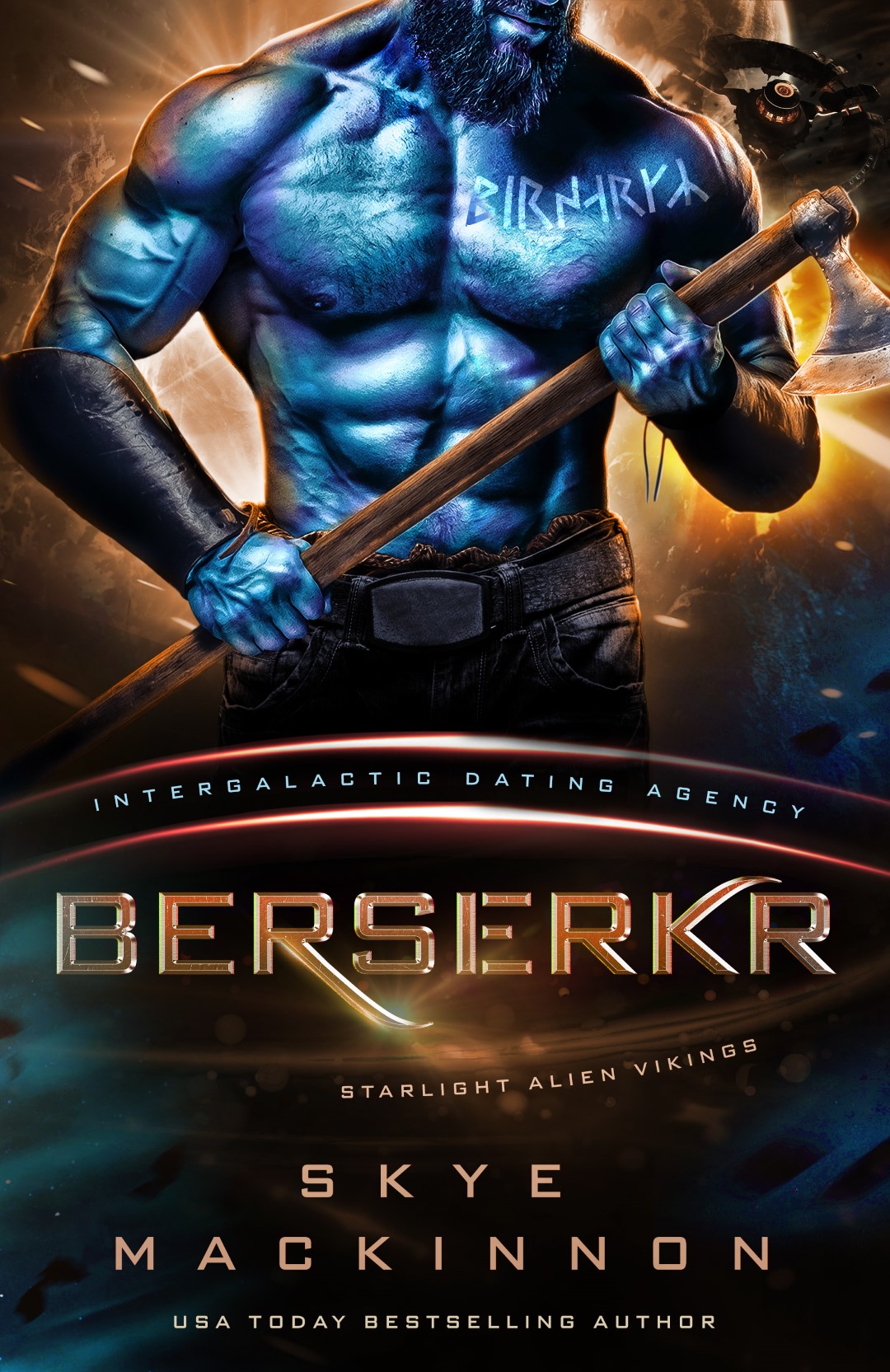 The stars brought them together. The stars didn't expect the carnage.
Investigative journalist Laurel is on a mission. Women are going missing, women who registered with the Hot Tatties dating agency. On the hunt for the story that will make her career, she joins the agency, but when her match turns out to be a hunky alien warrior, everything changes. Aliens are real. This could the scoop of the century. To write her story, she'll have to get close to him, closer than she had planned, closer than is safe for her guarded heart.
Alien warrior Rune is losing control. If he can't get his human female to mate with him, he could go on a crazed rampage and end up endangering his crew. She's his only chance of survival, but when Laurel disappears, his life hangs in the balance. Her choice could make or break everything.
They couldn't be more different. Yet when the universe pushes them together, sparks fly, explosions occur, and everyone might be in mortal danger.
If you want hunky alien Vikings, strong women who don't like being told what to do, steamy romance and happily-ever-afters, dive into the world of the Starlight Vikings.
Release Date: October 18, 2022