Buck
By
Tasha Black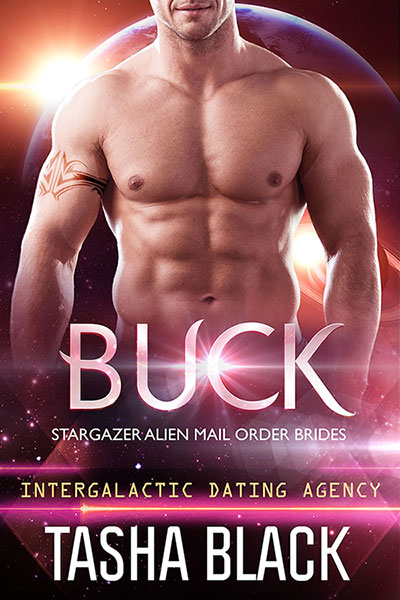 She's the ultimate introverted artist.
​But this irresistible alien is determined to draw her out…
Beatrix eats, sleeps and dreams graphic novels. And her latest creation is about to be made into a movie. But Bea's new-found fame keeps putting her in the spotlight in social situations when she'd rather be curled up with her sketches. Worse, an incredibly sexy interstellar hunk is distracting her from putting the finishing touches on her fundraising efforts.
Buck is the ultimate extrovert. From the instant he wakes up until his head hits the pillow at night he applies himself to interacting with the captivating inhabitants of the strange new world that is now his home. The only one who doesn't respond to his efforts is the beautiful Beatrix. The reserved artist has a sharp tongue and an unmatched ability to resist Buck's alien magnetism.
When a once-in-a-lifetime opportunity for Bea at Comic Con turns into an insurmountable battle for her dreams she'll have to rely on the hunky alien to help her embrace her emerging celebrity status. But will she be able to resist the mate bond that draws them inexorably together?
Release Date: May 3, 2018