Burton
By
Tasha Black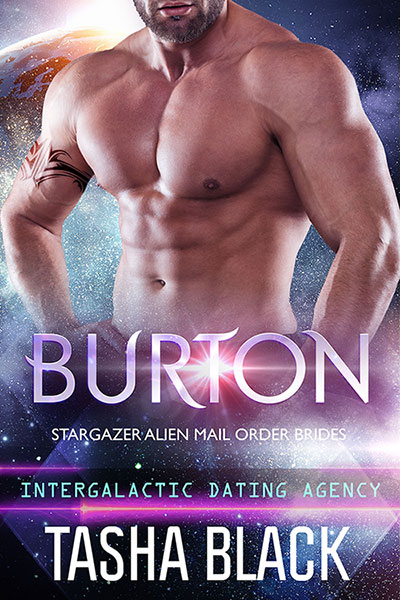 She's hunting a gang of bee rustlers.
But her sexy alien companion is on the hunt for her heart.

Tansy Martin's dream is simple – to live out her life running the family farm in the sweet small town of Stargazer. But lately something sexy has been slipping into her dreams at night, and the tall dark and handsome fugitive alien seems determined to make his way into her daytimes too.
Burton is hypnotized by tall, tough, tantalizing Tansy. His only desire is to serve her in the fields by day and in her bed by night. But his exquisite intended is determined to focus on the farm no matter how he tries to tempt her into becoming his mate.
When bee rustlers threaten Tansy's one chance to save the orchard, their madcap adventure begins. Tansy will need Burton's help to hold onto the family farm. But will she be able to hold onto her heart?
Release Date: October 8, 2018