Cipher
By
Kate Rudolph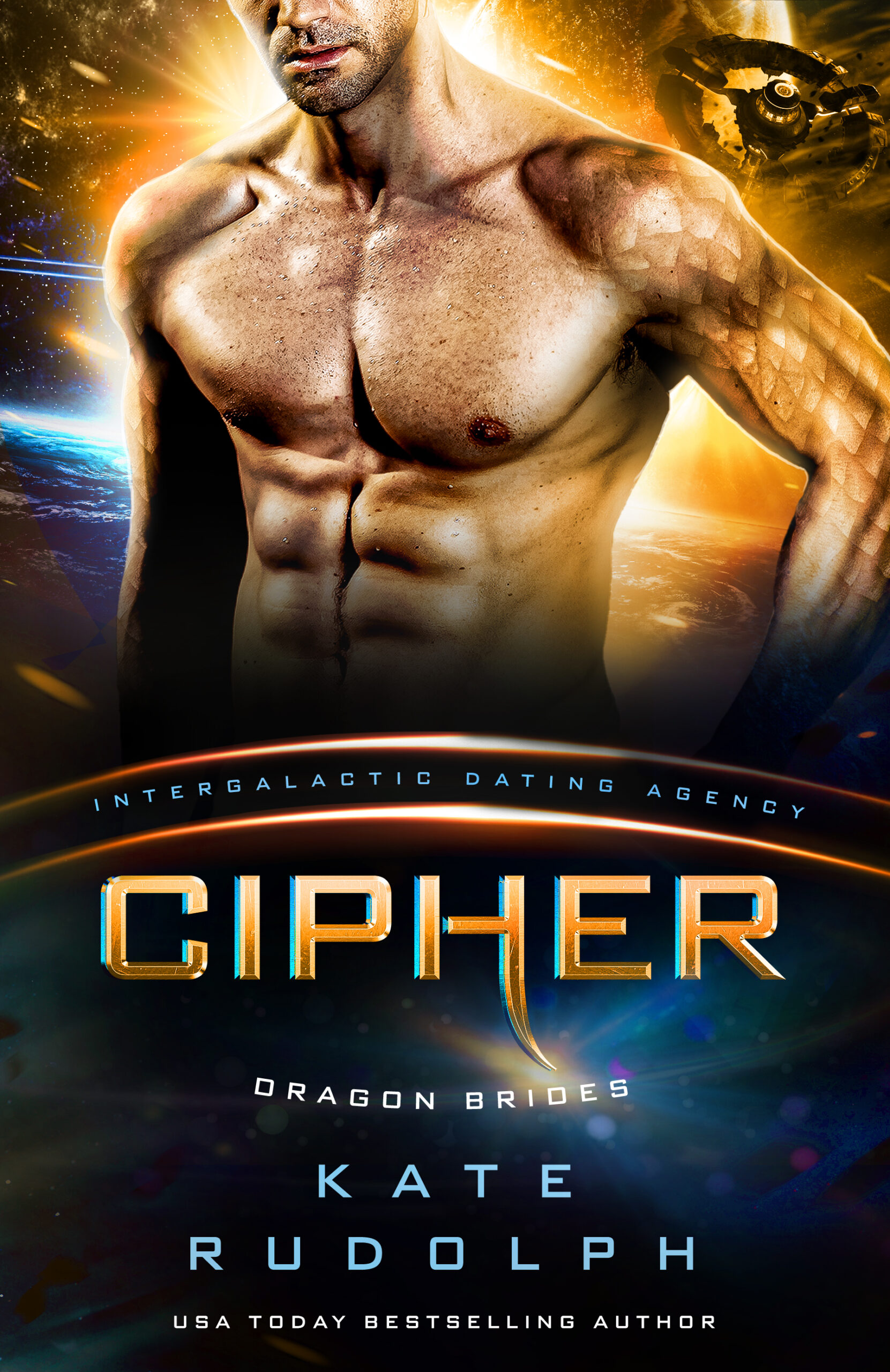 Cipher needs a bride if he wants to keep his inheritance…
When an ultimatum sets Cipher on a path to find his bride, his first stop is the Royal Matchmaker. But Cipher doesn't want just any woman. He needs a perfect lady dragon who can handle all that society has to throw at her. A human with a checkered past will never do.
Not even when he's certain that she's his fated mate.
Morgan just needs a way home…
Ditched on a deserted planet, Morgan is losing hope of ever escaping. When a gorgeous alien crash lands on the planet, that hope comes roaring back. Maybe he has a way off the planet.
Or maybe they can just cuddle for warmth.
With Cipher at her side, she just might stand a chance against all the planet can throw at them. But the dragon is blowing hot and cold. And no matter how much her body burns for his, she refuses to give her heart to a man who doesn't think she's good enough for him.
But what fate has brought together, no challenge can tear apart.
And when Cipher sets his mind to wooing Morgan for real, she doesn't stand a chance at resisting him.
Release Date: September 8, 2022