Cohn: The Teague Bride Experiment
By
A.M. Griffin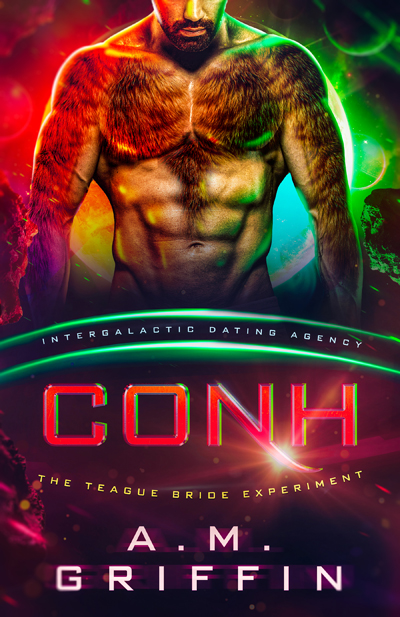 The Yatur sent a spaceship to Earth with a seemingly simple exchange. They would provide humans with advancements in technology for medical and scientific purposes, and the only thing humans had to give in return were women.
When outdoor adventure blogger, Daliya Prince, is chosen to mate with an alien, she is ecstatic to begin this new chapter in her life. An unexpected death and faced with a harsh ultimatum, she has one month to find a new mate or one will be assigned to her.
With a grumpy enforcer watching her back and strange calls from a stalker, Daliya must quickly decide who she wants to spend the rest of her life with.
Despite not having the money and connections that his rich friends had, Cohn Achene has worked his way up in the Teague Security Agency to be a top enforcer. He always puts duty above his own wants and needs, including taking a mate. When he's given the task to watch over an umated human female, he wonders what he could've done to deserve such a lowly assignment.
The more time Cohn spends with Daliya, the more he enjoys her company. Can Cohn give her up to someone who isn't deserving of her or will he find a way to keep Daliya as his own?
Release Date: October 12, 2021