Coriolis
By
Elsa Jade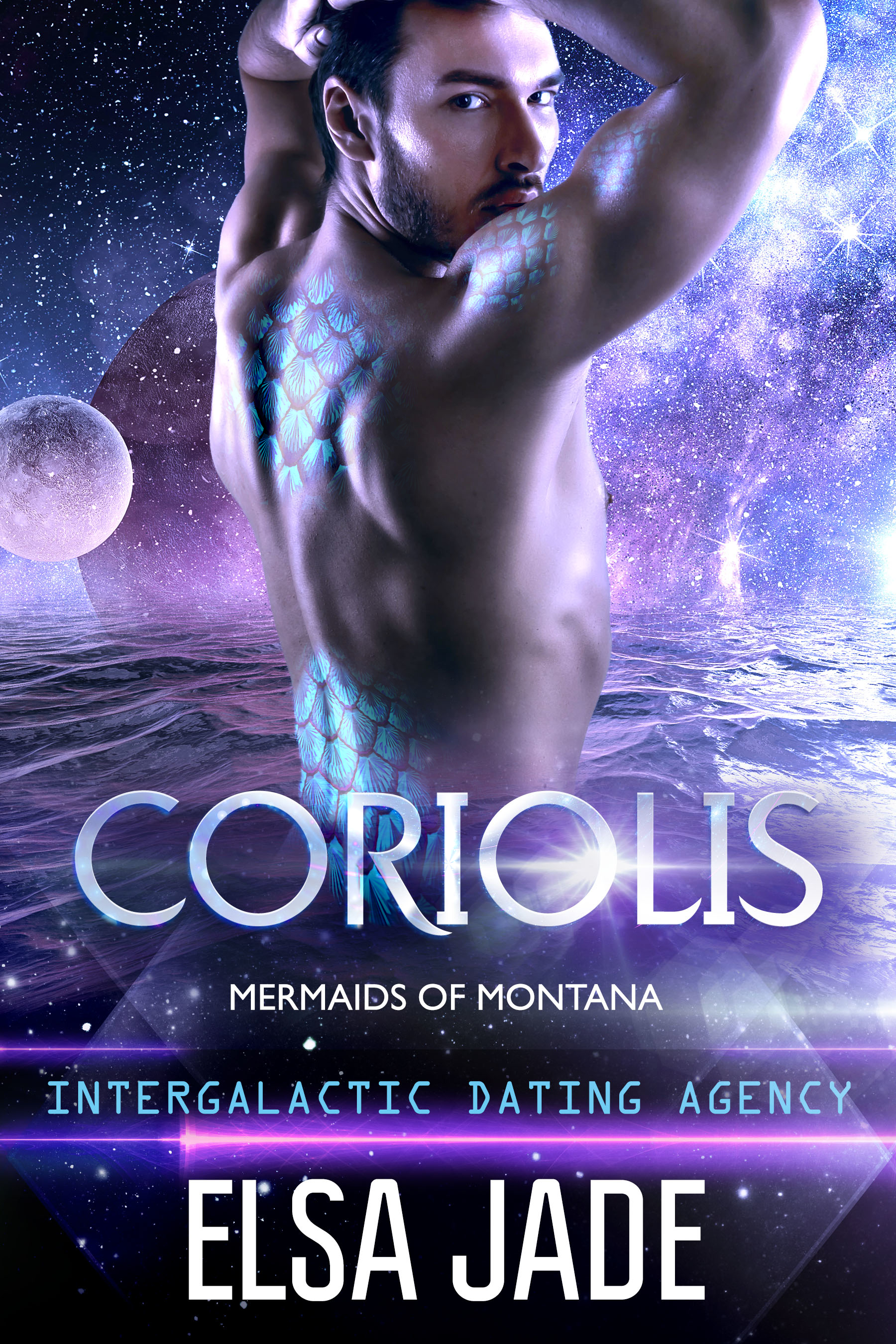 The Intergalactic Dating Agency promised him a bride from this small, blue planet…
With her allergy to water — water, that keeps everything on Earth alive — getting worse every day, reclusive billionaire heiress Marisol Wavercrest assumes she is going to die. So when she's offered one chance to survive, she has to take it. Except that chance will take her to another world that's nearly 100% covered by water in the company of an alien merman…who claims she is his fated mate.
As commander of the western fleet on Tritona, Coriolis Kelyre fought long and hard against the cruel land-dwellers who poisoned the seas. When he's given one last task after the war — to take an alien bride to help save his world — he'll do what he's told, just as he's always done, even if the bride he's sent to retrieve makes him question everything he's sacrificed.
Their predestined union is supposed to save a fragile planet, but a perfect storm is brewing between the enemies seeking to tear them apart and the tidal wave of their rising desire.
Intergalactic Dating Agency
Big Sky Alien Mail Order Brides
Mermaids of Montana
Coriolis
Release Date: October 24, 2019