Cyle
By
Skye MacKinnon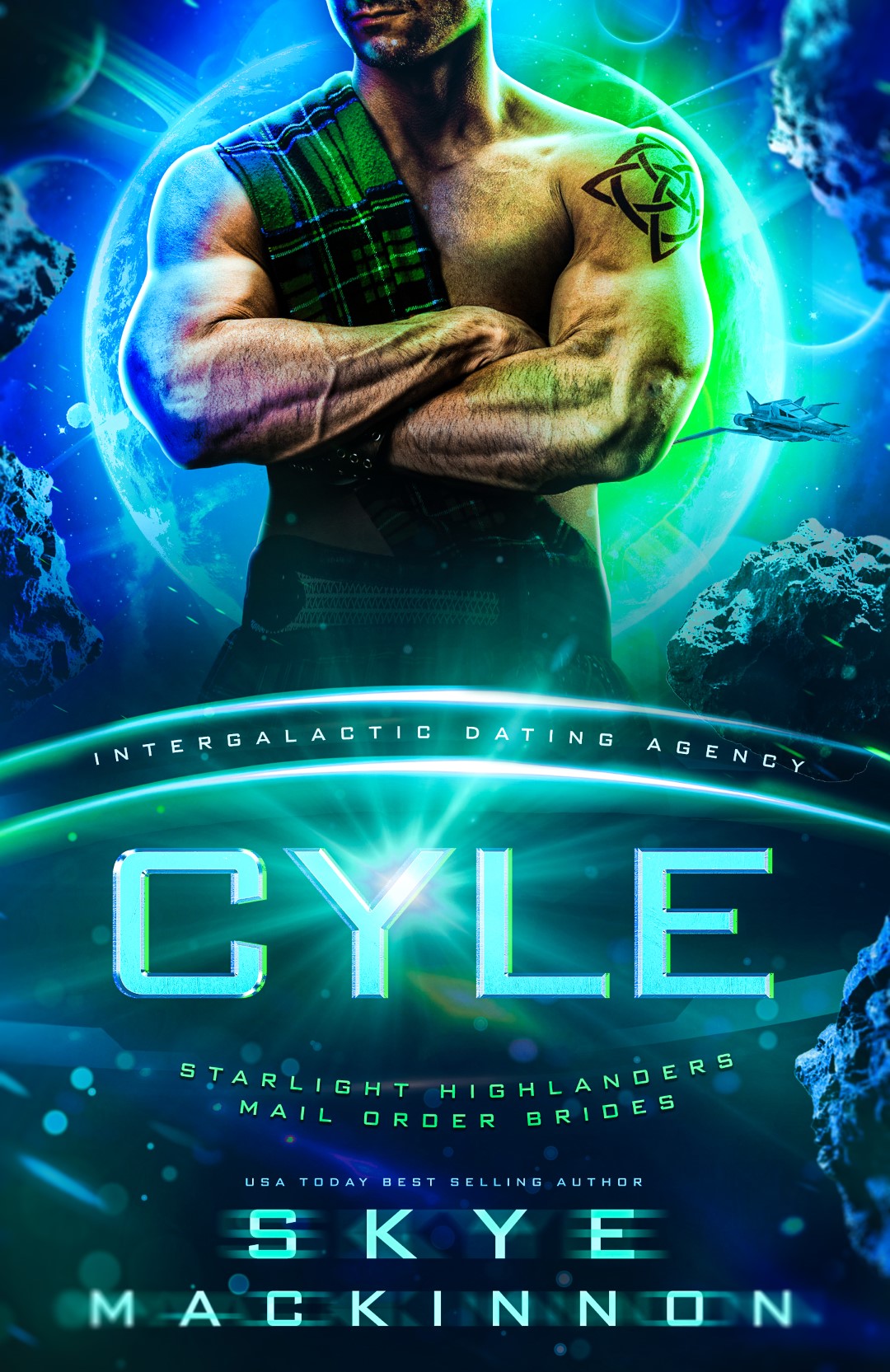 An alien scientist desperate for answers
Cyle is the only Albyan alive who knows who was responsible for their females succumbing to the Sleep: his father. Ever since he discovered the truth, he's been trying to find a way to wake the females.
He vowed to himself that he'd never accept a mate until he'd succeeded. But that's easier said than done when he meets the female of his dreams and his mating instincts kick in.
The only way to stop himself from getting distracted is to push her away – but she has no intentions to leave.
A human woman strong enough to match him
Before her accident, Beth had everything she'd ever wanted: a doting husband, the house of her dreams, a promising career. Now she's a widow scarred inside and out, jobless and on the verge of being kicked out of her home.
She only registered at a dating agency because her therapist thought it was a good idea. She didn't expect to be matched to a kilt-wearing Highlander – especially not an alien. He embodies the chance of a new life, but he doesn't seem to be interested in her.
It's time to cheat fate and take her life into her own hands. He will become her mate – even if she has to resort to unusual measures.
Release Date: October 27, 2021