Izhima
By
Tamsin Ley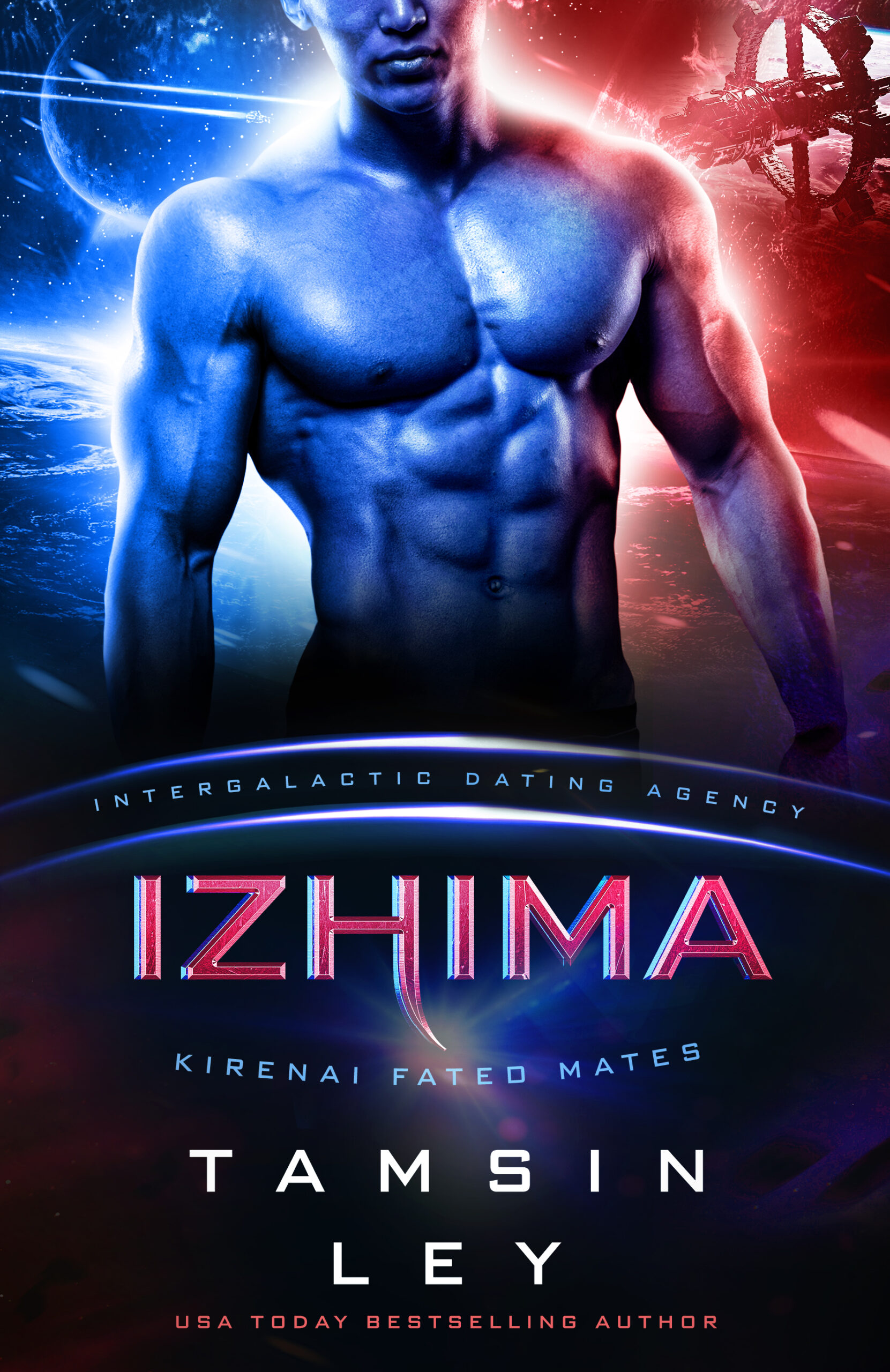 Too many cooks
Bethany's producers are threatening to end her cooking show if ratings don't improve, so she decides to bring some alien cuisine to the mix. What better place to find participants than among the chefs on a luxury starship? Except the frustratingly handsome alien chef can't even get her birthday cake right.
Out of the frying pan
Izhima's not a people person. He's a food person. And he just wants to be left alone to cook. But when a human female barges into his kitchen and tries to sabotage his latest recipe, she ends up ejecting them both out of the airlock. Now he has to risk his own life to get the unconscious woman to safety.
But when the human wakes up with amnesia and the dirtbag crew of a salvage ship starts eyeing her in unsavory ways, he's driven to protect her yet again. Izhima convinces everyone—including the female herself—that she's his mate. Now he's got to play the part until they reach the next space station. And the once-abrasive female is becoming more tempting by the minute…
(The links below will direct you to your favorite storefront for easy purchase. When you click on one of these links and then go on to buy something, I may receive a small commission from the store's margin at no cost to you. Stores included are: Kobo, Apple, Google Play, and Amazon Services LLC Associates Programs.)
Release Date: December 19, 2022