Phate's Mate: The Thelli Logs
By
A.M. Griffin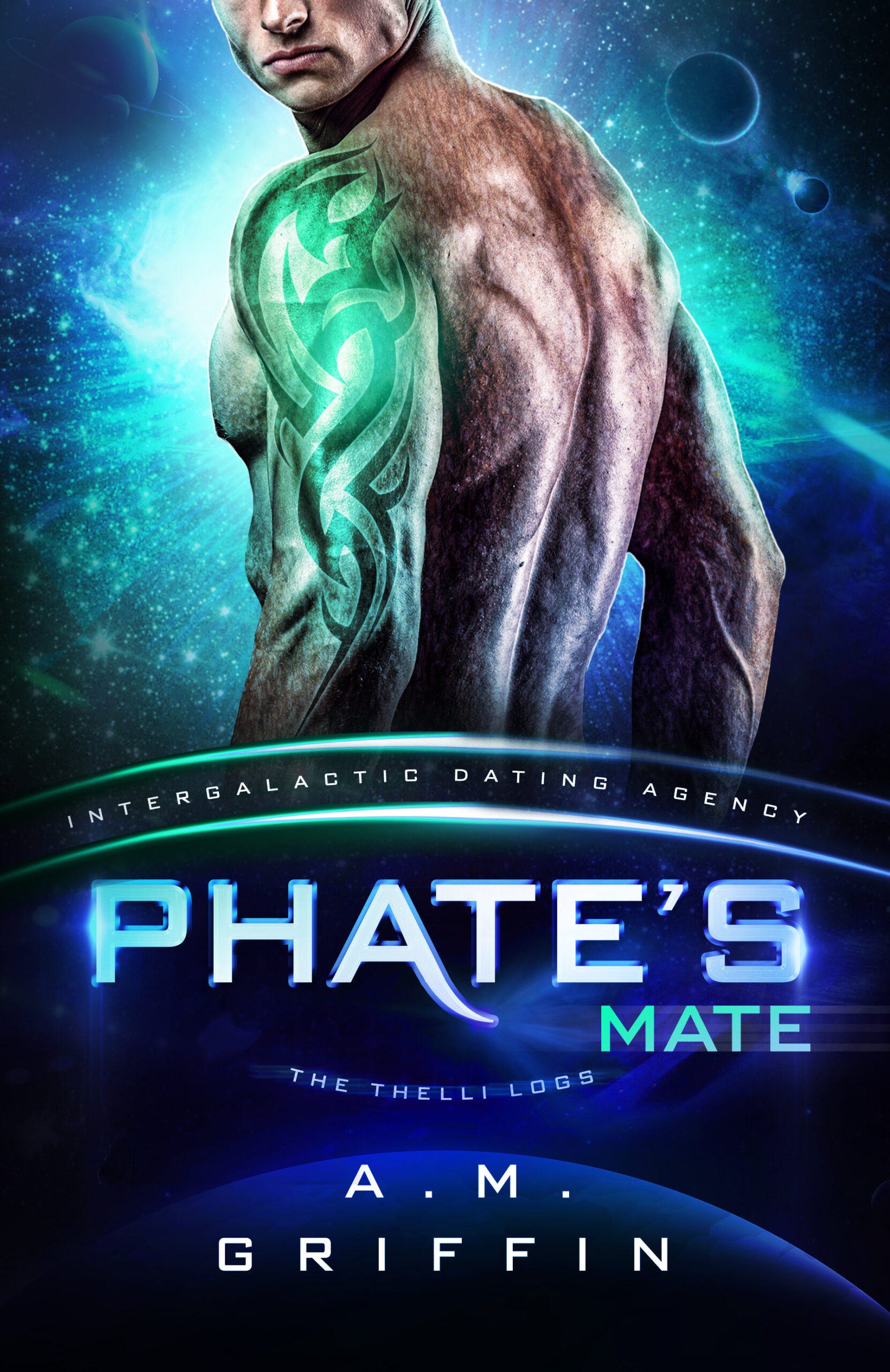 The Peacekeeper. When his shy neighbor knocked on his apartment door, Phate's mission to stay off the humans' radar until the rescue team arrived changed in a blink of an eye. He not only wants to tell this delectable human about alien existence, but he also wants to take her back to Thelli with him.
Getting to know her was proving difficult when his new mission involves joining a dating app in an effort to see if humans are compatible enough to join the Intergalactic Dating Agency.
The Workaholic. Tasha worked hard building her small business on Main Street and didn't have time for distractions. With a fire-cracker best friend and three new mysterious neighbors, Tasha was finding herself thinking of something other than her boutique for a change. But fate? Fate has a way of intervening, and she finds out the hard way that she can't run or hide from her feelings, especially when distraction as fine as Phate lives right next door.
These novellas are meant to be read in chronological order.
Book 1: Phate's Mate
Book 2: Kien's Kindred
Book 3: Solgre's Soulmate
Release Date: September 26, 2023