Riggs
By
Tasha Black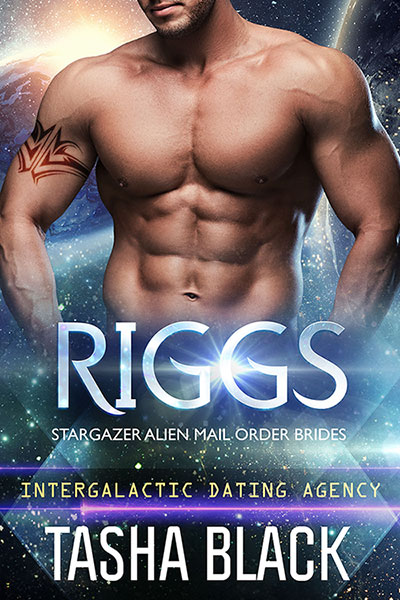 This number-loving accountant is way out of her comfort zone.
​Her sexy alien intended is determined to prove that she can count on him. 

Sage Martin is on temporary leave from her accounting firm to help her sister run the family farm. Trading in spreadsheets for a peach orchard isn't easy for sensible Sage. On the other hand, her love for her little sister, Tansy, makes it all worthwhile. But when Tansy and their new friend Arden fall for a pair of hunky fugitive aliens, their idyllic farm life starts to feel like a cheesy romantic comedy. And there's one more hot alien looking at Sage like she's the last ripe peach on the tree.
Riggs has loved Sage since the moment he saw her. He admires her long chestnut hair and the stern expression that hides a heart of gold. Determined to give her all the time she needs to accept him, Riggs is torn between the ecstasy of being near his intended mate and the agony of unsatisfied desire.
When vandals strike the farm, threatening to ruin the tourist season and expose the aliens, Riggs and Sage must work together to solve the mystery and stop the villains who want to sabotage the peach orchard. But even if Riggs can foil the evildoers, will he be able to sweep his stalwart mate off her feet?
Release Date: October 25, 2018