Shade
By
Demelza Carlton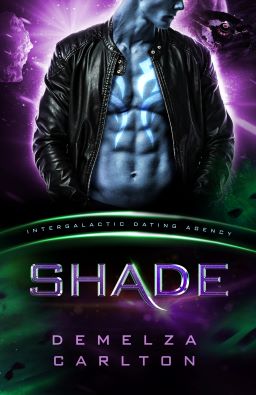 Iva's family forced her to join the Colony, to keep her apart from the man she'd fallen in love with. What they didn't know was that he was going to the Colony, too…
But when Iva wakes up from stasis, there's no sign of him. With the help of the Intergalactic Dating Agency, she hopes to find him…only to be kidnapped by an alien.
An alien who wants her to pretend to be his wife, or he'll get kicked out of the Colony.
Iva doesn't mind a bit of role play, but when the chemistry in their fake relationship reaches boiling point…might she have found her perfect match?
Release Date: November 16, 2023