Shadow: Alien Castaways 4
By
Cara Bristol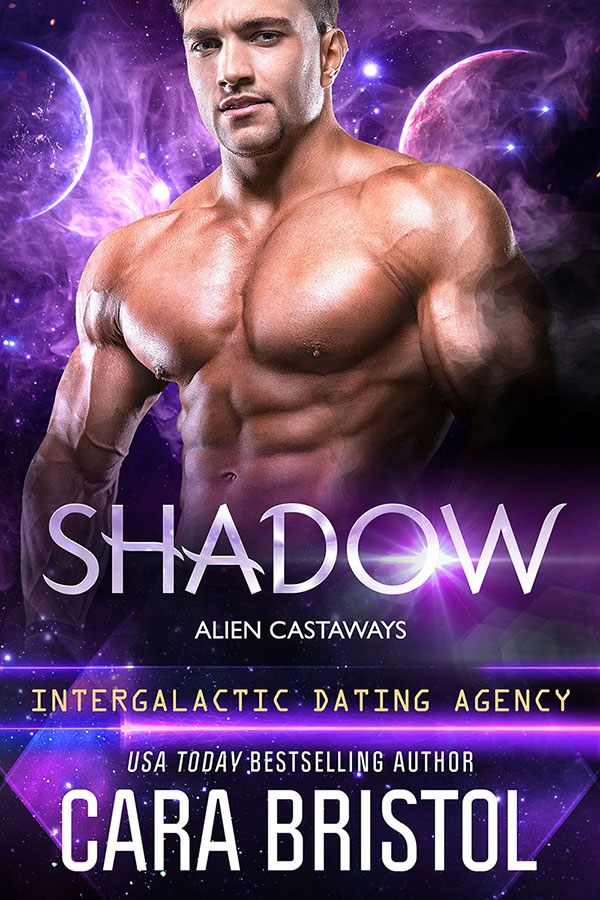 Their perfect love has only one fatal flaw…
Tragedy sends clairvoyant Mandy Ellison to seek refuge in the small town of Argent, Idaho. Her ESP failed her, and now she's closing her eyes to the second sight forever. Until Shadow, an alien from planet 'Topia, comes into her healing and wellness center with a request. Will she help him find a mate?
Time is running out for Shadow. His genetics have been programmed with a self-destruct sequence. If he doesn't bond with a genmate, a female carrying the same mating gene, he eventually will fade from existence. The new clairvoyant in town is his last desperate hope, if she agrees to help him.
But what is an alien to do when attraction leads to love, especially when every indication shows Mandy is not his genmate? Will Mandy find him a mate, hand him over to another woman, and save his life—or will Shadow decide love is worth dying for?
Release Date: April 22, 2021