Shaft
By
Candice Gilmer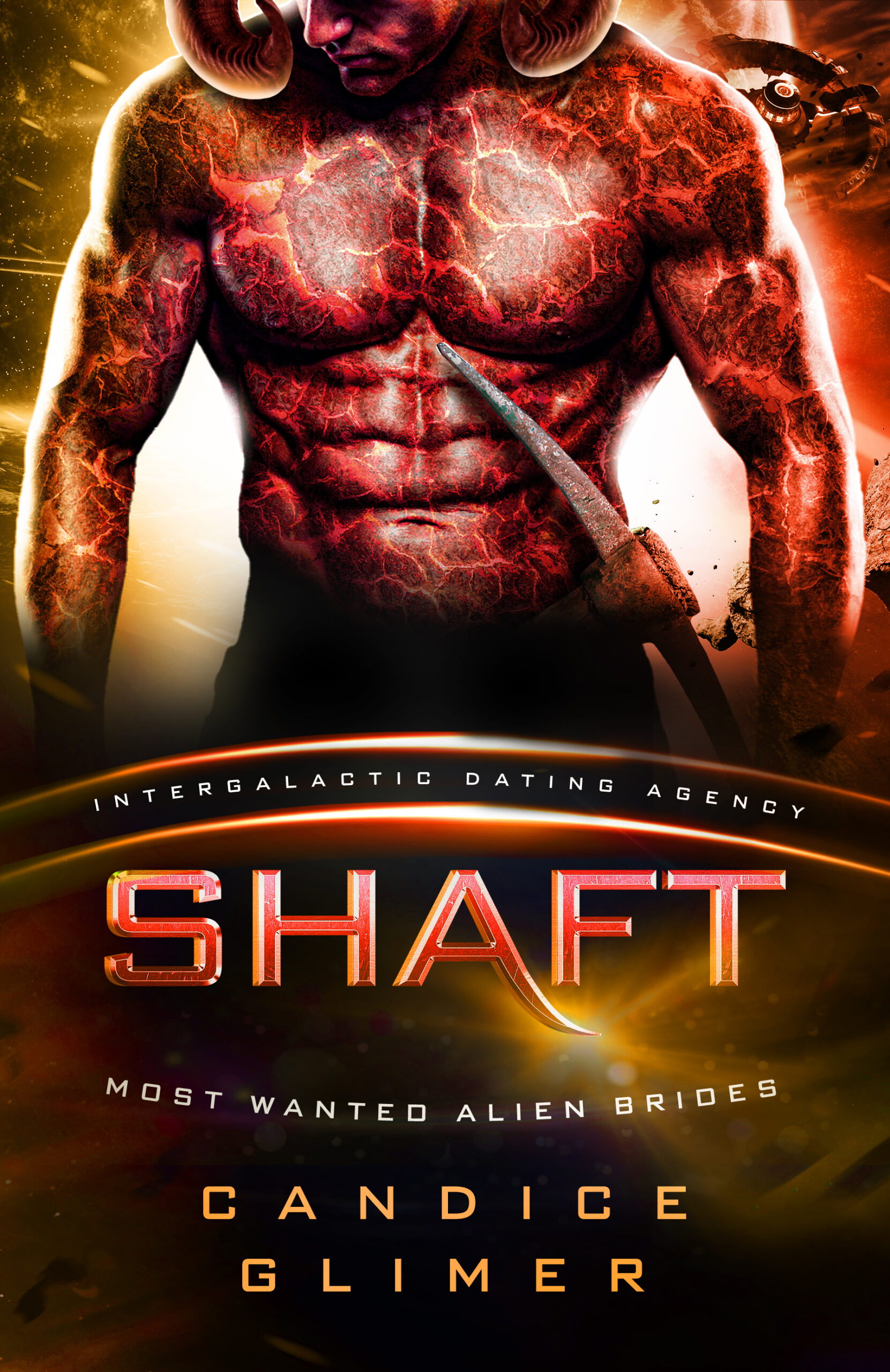 Most Wanted Alien Brides Book 5
In an impossible position, Olmed is expected to find himself a mate or get out of the Mining Guild forever. He'd already screwed up once. He can't screw it up again.
He agrees to go to the Intergalactic Dating Agency's newest offices and let them find him the perfect mate.
Hopefully, there was an escape clause because Olmed may have to make some decisions that could affect him, as well as a lot of others. He's prepared to do just that.
At least until the feisty Terran girl shows up, claiming to be his mate. At least, that's what the IDA says.
She, on the other hand, has a far different opinion of Olmed than that. Like he could go jump off a cliff.
Tori wasn't doing this. Whatever this was, nope, she wasn't about it. The park wasn't her idea. She was just going to dump her ex and move on. Get off his radar.
Then Jana disappeared in a flash of light.
Without thinking, Tori and Polly run after her, thinking it was some optical illusion. Now she's on the other side of the galaxy with this giant, red-horned mate who looks like something out of a movie, and she's supposed to mate with him?
She'd rather smash his face in.
Left with no other option, she must go through the motions for her thirty days. Try and find something redeemable about his grumpy butt.
And then it gets worse.
A lot worse.
Can they handle it?
Or will it tear them, as well as everyone else, apart?
Release Date: October 1, 2022