Slammer
By
Candice Gilmer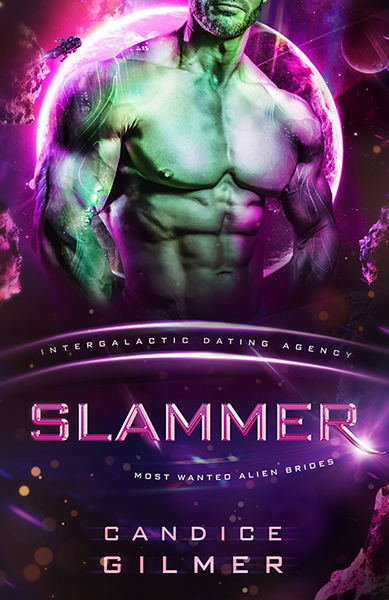 When the Intergalactic Dating Agency mistakes a prison ship for their new clients looking for mates, cyborg Kolvin jumps at the opportunity. A new life, with the bonus of a ready-made wife? How can this go badly?
But when Kolvin meets his mate, she winds up not being what he expects.
She drives him crazy. She's not even from his dimension. His Craving, however, wants what it wants, and he finds himself at the mercy of it.
Tina Craige, an archaeologist from Earth, is pretty sure she's dead. After all, one does not walk through an excavated arch and wind up in another dimension. Especially not in one where a giant cyborg humanoid wants her as a mate.
When she discovers that he's traumatised from being held prisoner of war, she can't bring herself to abandon him. Not yet.
She has thirty days to accept this giant cyborg as her mate, PTSD and all, or return to her dimension and Earth, as if she'd never left. And never see, or remember, him again.
Will she be able to give up everything for her cyborg mate?
Release Date: September 21, 2021