Thorrn
By
Skye MacKinnon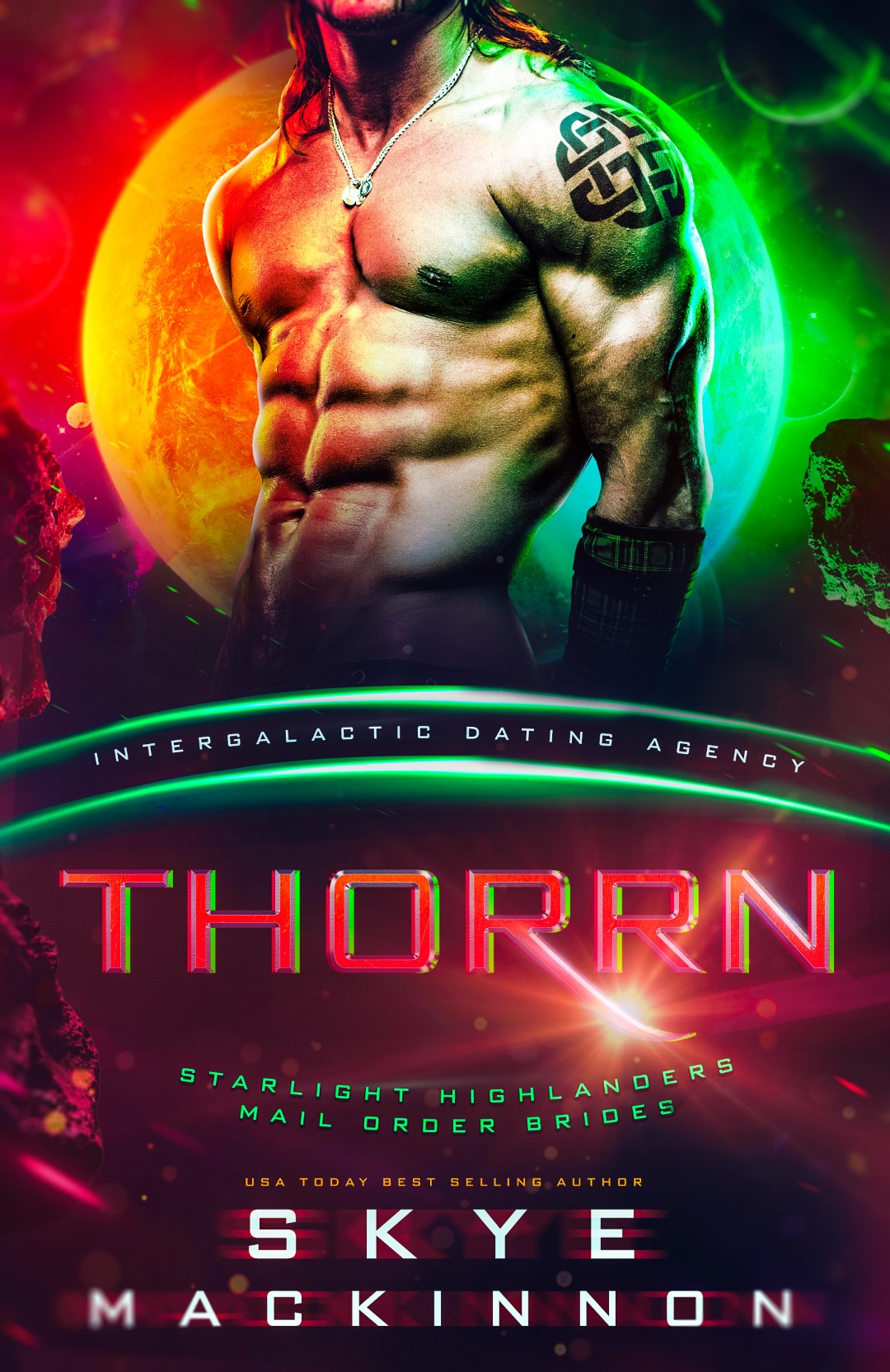 An alien mercenary in Scotland
Thorrn only travelled to Earth to find women compatible with his species, even though he expects to stay alone for the rest of his cursed life. Broken inside and out, he's sure no female could ever want him. But that all changes when he sets his eyes on a sassy Earth woman with fiery red hair and a temper to match. With his mating instincts running wild, he will have to decide whether to claim her or return her to his planet to be studied by scientists.
A human businesswoman in search of love
Jenny has finally managed to leave her abusive boyfriend and is ready to start a new life. Promoting a new dating agency seems like just the project to distract herself with. While meeting an alien who looks like a hot Highlander wasn't part of her plan, when he offers to protect her from her crazy ex, she's tempted to take him up on his offer. Besides, she really needs to know what he hides beneath his kilt.
But when she finds out that his people intent to study her like a lab rat, can she trust him any more than her ex?
Release Date: September 13, 2021