Trace
By
Annie Nicholas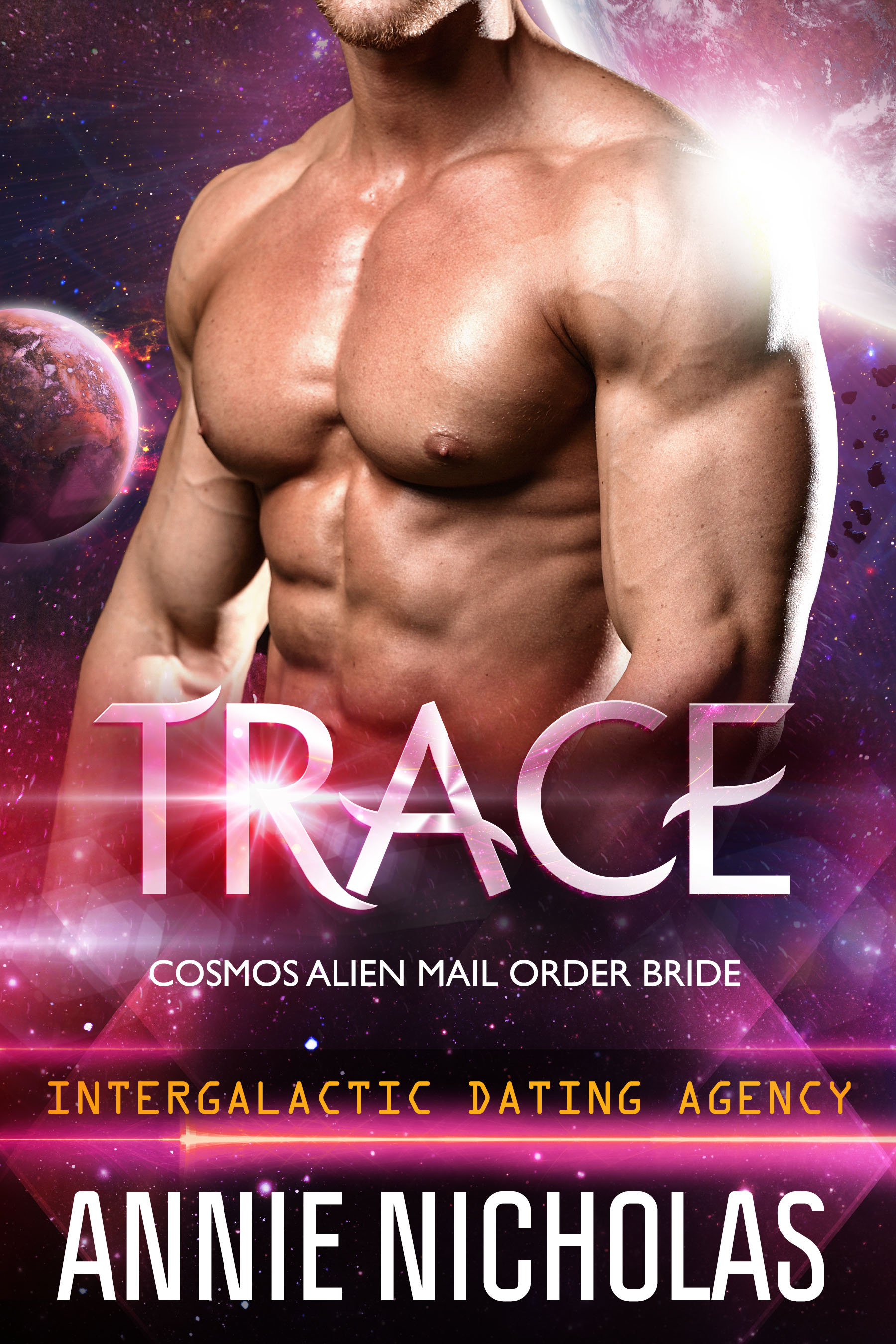 Cosmos Resort and Dating Agency, a place where aliens come to win the heart of a beautiful and rare human mate.
Or that's what the brochure says.
The Intergalactic Intelligence Agency isn't so sure since humans are being sold on the black market. They send Trace and his team undercover to the primitive world of Earth as potential customers to investigate the resort. But the universe has a sick sense of humor, because the first human Trace meets seems closer to cracking the case than his team, and also cracking the cold walls surrounding his heart.
Working together, he and Lily discover they have a lot more in common than a mystery to solve.
Lily Johnstone is an investigative journalist on the hot trail of a slave trafficking ring based on a remote island in the Pacific. When she arrives, she's shocked not to find pirates or terrorists, but a luxury resort run by…wait for it…aliens. Nobody will ever believe her story except for the tabloids. Unless she brings home proof like a certain sexy alien named Trace.
Release Date: September 23, 2019