Trial by Fire
By
Lea Kirk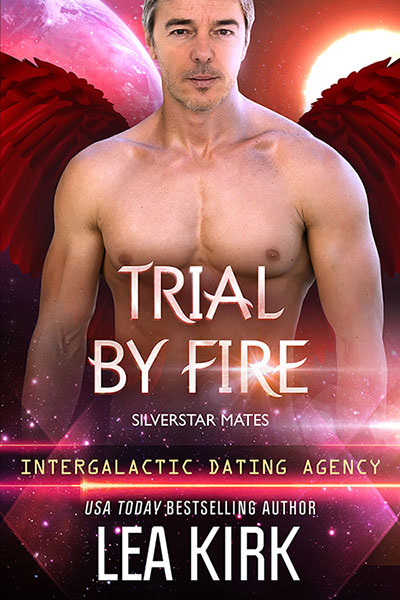 True love only happens once in a lifetime, right?
Nixy Vogel waited a long time for wedded bliss, only to find herself widowed two years later. Being an agent for the Silverstar Agency has helped her heal from that grief. So why is she so attracted to the alien who trying to them out of business?
Waiting several lifetimes for "the one".
The ancient mate-matching tradition of Kai Firewing's clan could end if the Silverstar Agency isn't exposed as a fraud. Simple enough…until his rival lights a fire in his heart as only the soulmate of an immortal phoenix can.
Welcome to the Silverstar Mates Agency, specializing in intergalactic love matches for those over fifty.
Release Date: November 12, 2020