Vikingr
By
Skye MacKinnon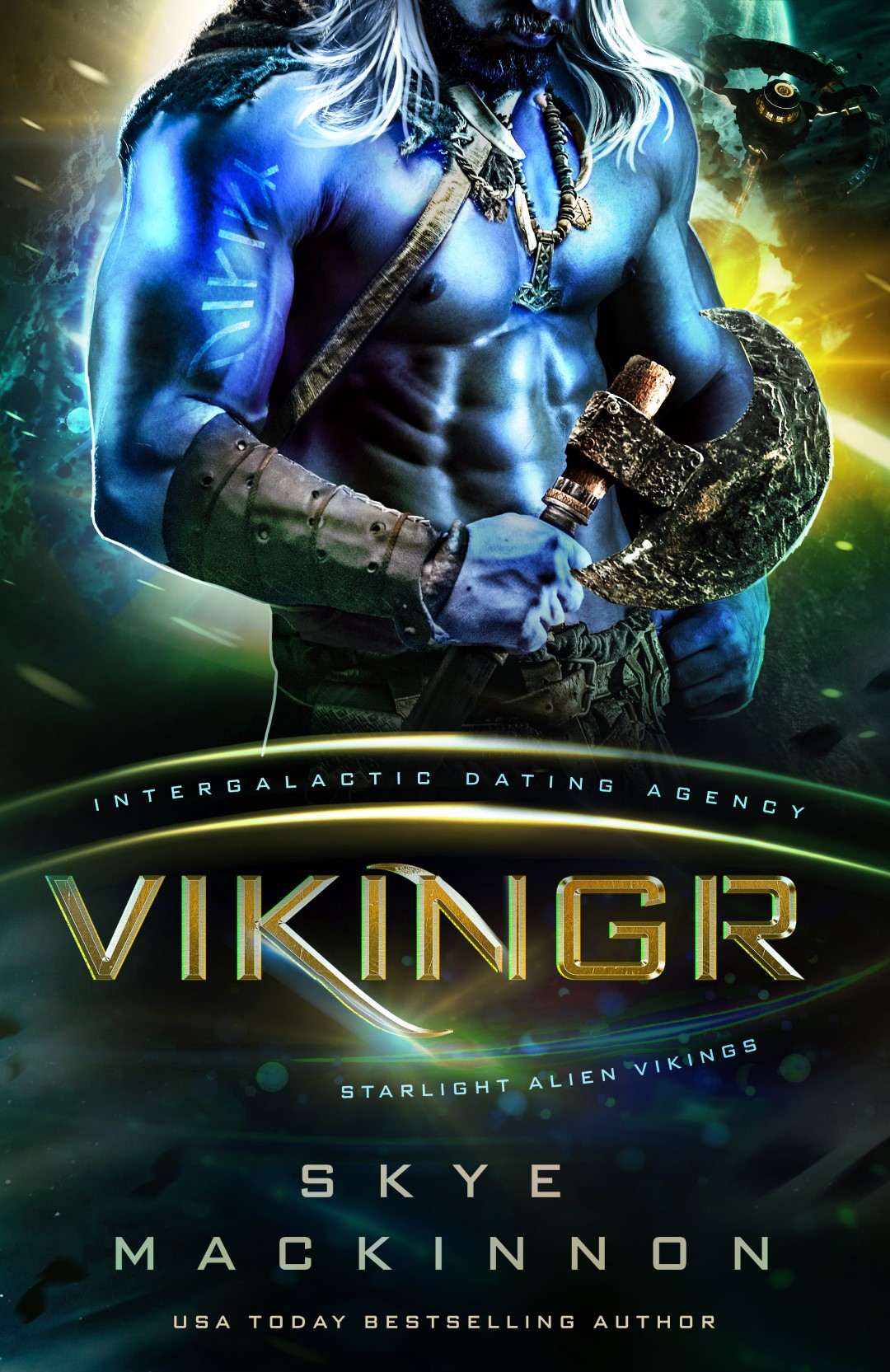 He's an alien Viking. She has no intentions of being his captive.
Njal enjoys the life of a ruthless Vikingr captain: eat, drink and pillage to his heart's content. Then he and his crew of warriors get the worst possible news: their planet is destroyed.
If their species is to survive, they must claim females to breed offspring. Luckily, scientists at the Intergalactic University discovered that women on a backwater planet called Earth are compatible. And what does a Vikingr do once he's found his mate? Right, he abducts her.
Steff is terrified of the huge blue alien who's kidnapped her. He's wild, loud, and has never heard of table manners. But is there pain and vulnerability behind his bluster?
Perhaps she can help him and his men. Not by becoming his mate, no way. By adding them to the roster of her dating agency. Maybe he won't hold her hostage if she finds him another bride…
If you want hunky alien Vikings, strong women who don't like being told what to do, steamy romance and happily-ever-afters, dive into the world of the Starlight Vikings.
Release Date: September 6, 2022