Wing and a Prayer
By
Lea Kirk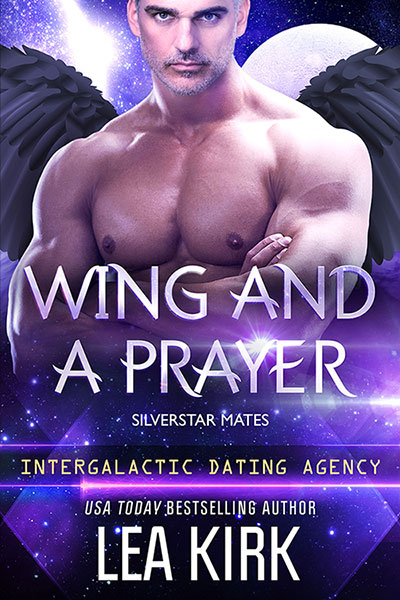 Karma has been known to backfire.
No one messes with the happiness of Merle Faulkner's best friend, especially a certain sexy winged alien. What better revenge is there than to secretly submit his name to the Silverstar Agency? Until she finds herself matched with him!
Trapped by his own good intentions.
Rol Raptorclaw always put his service to his monarch above finding a mate. Now one vexing human female has him rethinking his priorities. Still, the feathers will fly once he figures out who trapped him into honoring a contract he never signed.
Welcome to the Silverstar Mates Agency, specializing in intergalactic love matches for those over fifty.
Release Date: October 19, 2020