Zeke
By
Kenzie Cox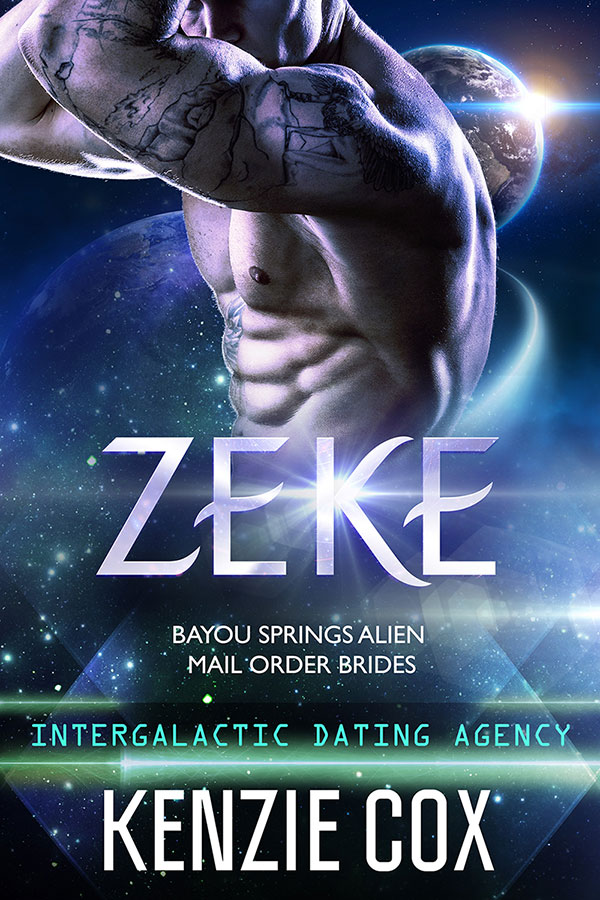 She's looking to escape…
Opal Zimmerman is the new girl in town. All she wants is a safe haven from an oppressive alien race. What she gets is an out of this world man who pushes all the right buttons.
He's already loved and lost…
Zeke Arnot isn't looking for love. That bell doesn't ring twice. But when he opens his home to a human on the run, he quickly learns she might not be the only one who needs saving.
Welcome to the Intergalactic Dating Agency Universe:
Tired of couch-potato humans and bad coffee dates? Sick of being single, but can't find the right man? Before you cash it all in and relocate to another galaxy, let us help you find a man full of adventure, passion, and romance. Intergalactic Dating Agency—where the men are hot, sexy, and ready to make you feel out of this world.
Release Date: October 13, 2016